England
Get a Voki now!
I had my first trip to London this summer, and I completely fell
in love with this wonderful city. When you think of food in
England, you think of the traditional Shepherd's Pie, Bangers
and Mash,Fish and Chips. What a surprise it was to find
a city with some of the best Chinese and Indian food I've ever had.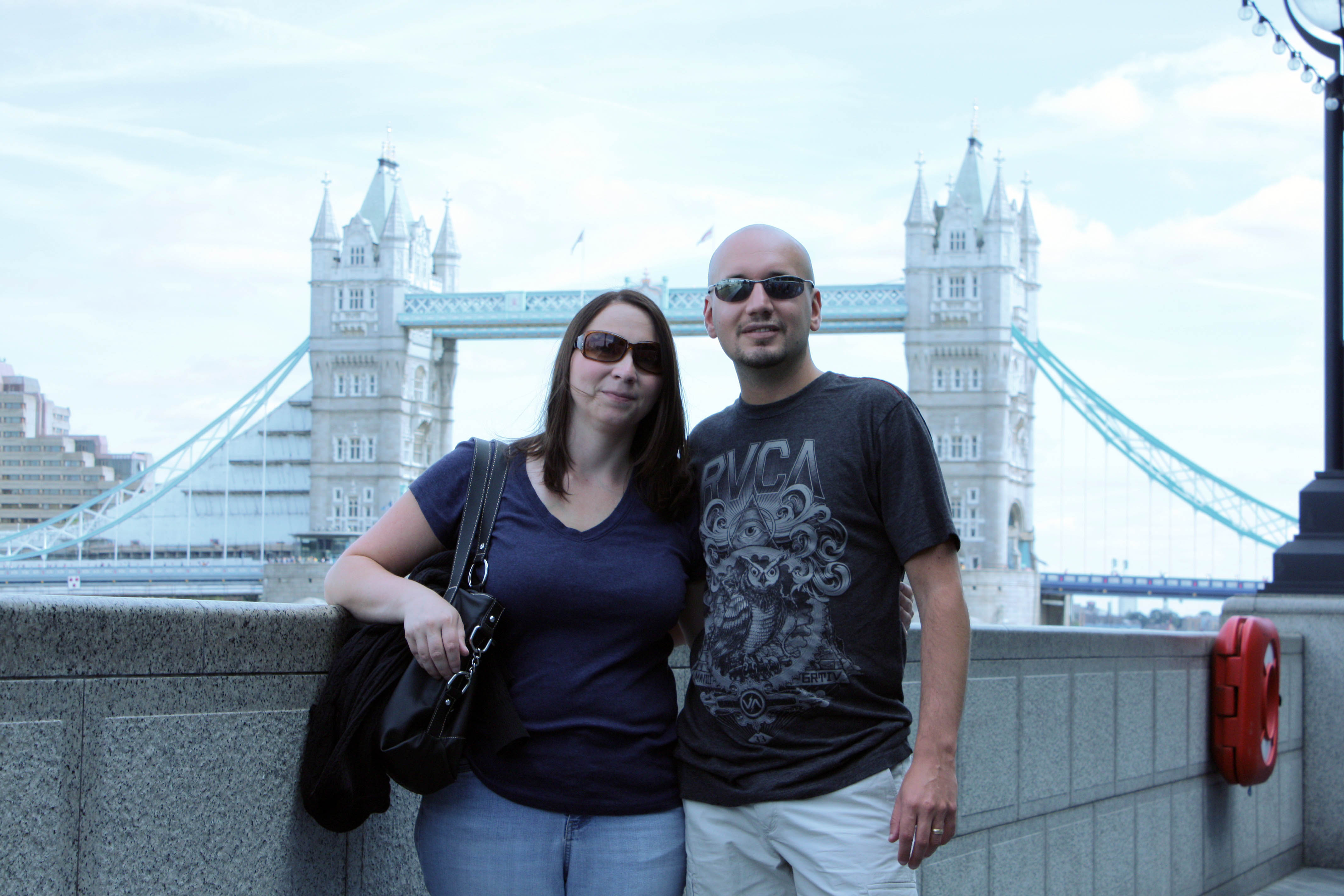 Sergio & me in front of the Tower Bridge

There are three dishes that we had and really really enjoyed:
Click the links for the recipes.

Saag Gosht, which is lamb in a spicy spinach puree.
Chicken Korma, which is chicken in a creamy sauce with almonds
Crispy Aromatic Duck. This is my favorite dish EVER.
It's a variation on Peking Duck that can only be found in the
London Chinese community.It's crispy shredded duck served
in Chinese pancakes with spring onions, cucumbers and hoisin
sauce. yum yum yum.